//
Abu Dhabi Team won The 24 Hours of Rouen
Abu Dhabi Team won The 24 Hours of Rouen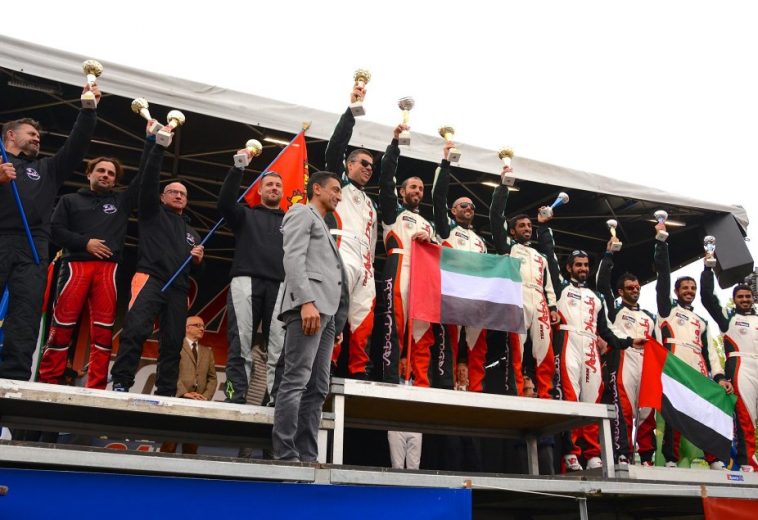 Arrived the first Trophy of 2019 season for the Abu Dhabi Team: Shaun Torrente, Al Qemzi and Al Tayer have in fact imposed themselves in the very classic 24 Hours of Rouen, held between Tuesday April, 30 and Wednesday May, 1 in the basin around Ile Lacroix in the French city.
The Abu Dhabi Team completed succesfully 836 laps of the circuit, adjusting the attacks of the B.R.T. Team, second placed, while in third place we can find the other crew deployed by the Team leaded by Guido Cappellini: it was a great result for Al Mansoori, Al Remeithi and Al Mansoor!
After the first part of the race, which was dominated by the French Team Nollet- New Star with Chiappe, Morin and Ustinov, the crew of Abu Dhabi gradually recovered, until reaching and overtaking the French, who have since lost their grit and positions.
So, the World Champion Shaun Torrente and his teammates closed the first day in the lead and in the second they always led the race. The other crew of Abu Dhabi was instead the protagonist of a splendid  comeback, in the last two hours of the race, climbing from fifth place and going to take the podium.