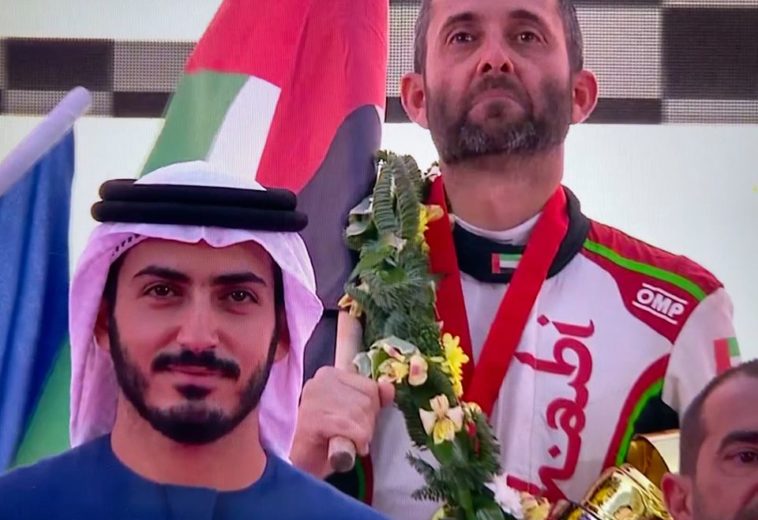 Shaun Torrente becomes World Champion for the second time, repeating last year's success, thanks to an unbelievable comeback in the last of the 45 laps of the last race of the F.1 championship, the Sharjah GP. Fifth in qualifying, with his great rival Andersson (who was only 6 points apart) in pole position, the American driver of Team Abu Dhabi seemed destined to give up his world crown: he in fact stayed in third position during 44 laps, despite three interrupti..
Read more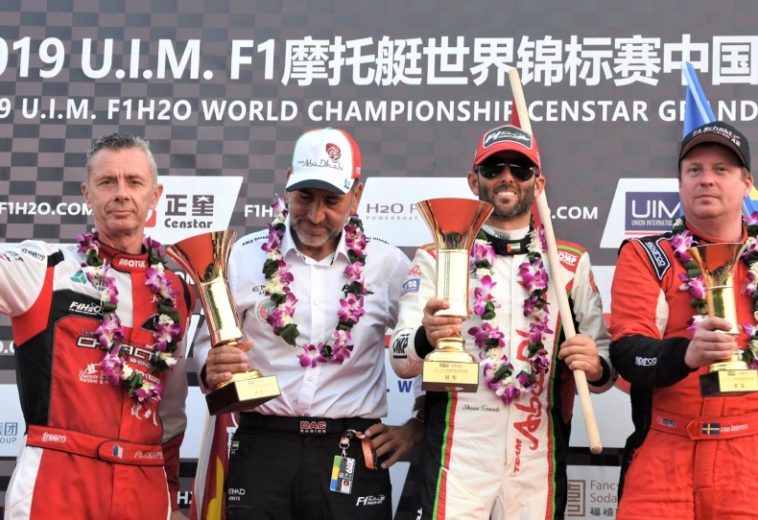 Shaun Torrente won the Grand Prix of China, afetr the fourth place obtained on Saturday in the first race scheduled in Xiamen, and more importantly to him and Team Abu Dhabi, he regained the lead of the 2019 UIM F1H2o World Championship. Torrente leads Jonas Andersson (who was third in this race and second in the saturdays' one), by 5 points going into the final race, which will be held in Sharjah on December 21: only those 2 drivers can now win th..
Read more
Rashed Al Qemzi won the italian GP, third round of World UIM F 2 Championship, leading the race from beginning to end: this way, the Abu Dhabi Team rider consolidates his leadership in the world rankings , reached 55 points, 30 more than the Dutch Zandberger, 32 more the Portugues Benavente. The other Abu Dhabi Team rider, didn't finish the race: Rashed Al Tayer #36, was in fact involved in a collision – with not conseguences for the drivers - on la..
Read more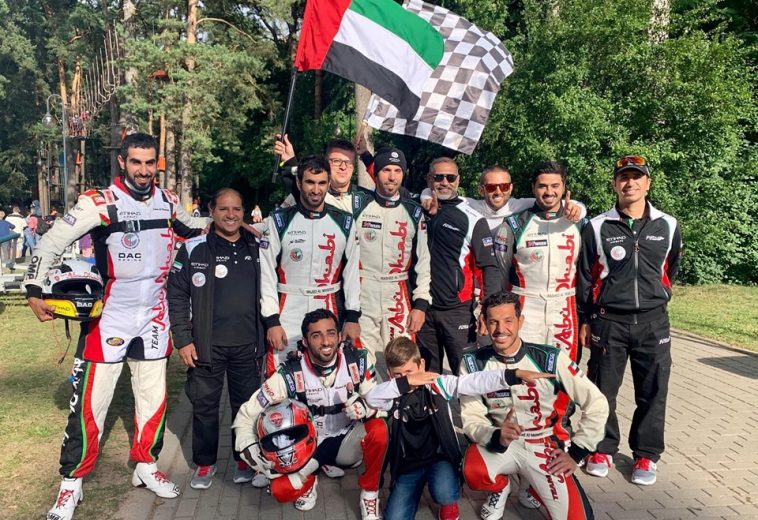 Team Abu Dhabi conquered their first World powerboat racing title of the season today : Shaun Torrente, Rashed Al Qemzi, Rashed Al Tayer and Italian Tullio Abbate clinched the World Endurance Championships in Augustów, Poland, after a thrilling-race.. This time the honours of the day went to the all-Emirati crew of Majed Al Mansoori, Mohamed Al Mehairbi, Rashed Al Remeithi and Faleh Al Mansoori in Abu Dhabi 36 who recorded a commanding victory in the second of two back-t..
Read more
After a thrilling race, Shaun Torrente conquered the second place of F1 H2O France GP, behind the winner Jonas Andersson. It was a very good race also for Thani al Qemzi, with his third place. Thanks to that result, Shaun Torrente confirmed his leadership with 35 points, followed by Andersson (32) and Al Qemzi (27). The battle for the win and podium places hinged on a dramatic turn of events on lap 15 when pole-sitter and race leader Chiappe suddenly slowed and pulled ..
Read more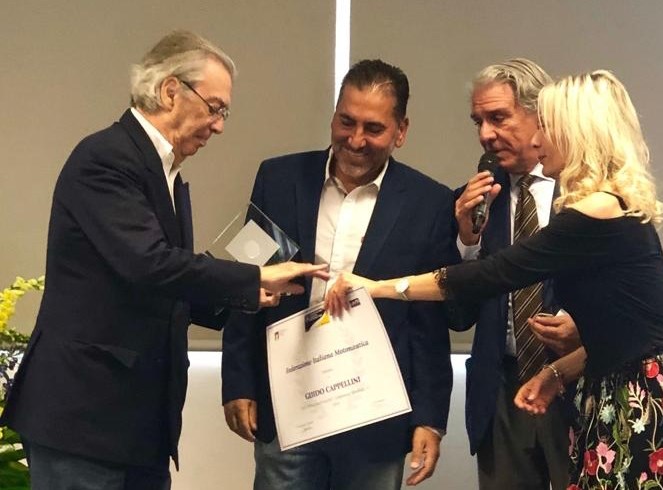 Guido Cappellini was awarded as the best Team Manager in the world  for the Inshore in 2018, from FIM (Italian Powerboating Federation), during the annual awards ceremony of all Italian champions who won world, European or Italian championship in the various categories during the 2018 season. The Awards Event was organized from FIM in Milan, at the CONI  Palace, Saturday April, 6, at the presence of Vincenzo Iaconianni, FIM President, and Massimo Moratti, who was the  pre..
Read more